Notable Alumni
John C. Martin

Former Executive Chairman, Gilead Sciences

Dave Roberson

Senior Vice President and General Manager, Hewlett-Packard

Mark S. Anderson

Vice President and General Counsel, Dolby

Monique Morrow

Former CTO, Cisco

Richard Belluzzo

Former President and COO, Microsoft

Terence T. Henricks

Former NASA Astronaut

Accreditations and Partners
Golden Gate Webinars
Want to stand out with a Dr. Prefix? Here's how to choose the right Doctoral program for you

Speaker(s)
Phalgun Kompalli & Dr. Jay

Date & Time : 28th Nov. 7:00 PM

Career outcomes of an online MBA from Golden Gate University, San Francisco

Speaker(s)
Prof. Robert Shoffner

Date & Time : 5th Dec. 7:00 PM

CXOs, Mayors, NASA Astronauts - Join this esteemed Doctorate community with a GGU DBA

Speaker(s)
Dr. Mickey McGee

Date & Time : 12th Dec. 7:00 PM
APPLY FOR A 70% SCHOLARSHIP
Campuses in San Francisco and Silicon Valley
Cultural Diversity

Art & Creativity

Technology
San Francisco consistently ranks among the best cities in the U.S. and the world. Home to a booming economy, delightful weather, world class food, arts and culture, plus endless options for active outdoor living, the Bay Area is one of America's most popular cities to visit, work, and live. Earned from San Francisco's high-tech and financial district, a GGU degree helps unlock opportunities with the world's leading employers. Our notable alumni are leaders in business, tax, law, technology, government, healthcare, and higher education across the globe.
$100 Million in Scholarship Opportunities
Golden Gate University (GGU) is partnering with upGrad to help you achieve your educational goals. Our high-quality, practice-based degree programs, taught by teacher practitioners from the heart of San Francisco's financial and high-tech district, are now affordable and accessible to students around the world. Up to 5,000 eligible students may receive a 70% scholarship toward their tuition.
Check Your Eligibility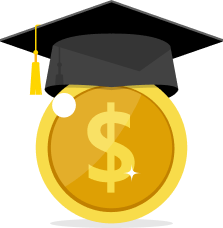 We are Golden Gate University
Taught by
Industry Leaders
GGU instructors are scholar practitioners with decades of senior level work experience in the San Francisco Bay Area, including major Silicon Valley and Fortune 500 companies.
Leaders in
Online Education
Among the original innovators in using technology for distance higher education, we adjusted seamlessly to remote instruction during the pandemic, as we've been experts at it for nearly 30 years.
Developing Global
Leaders
GGU graduates lead successful professional lives in their respective fields. Our 70,000+ alumni include mayors, NASA astronauts, members of the C-suite of leading global organizations, entrepreneurs, and legal experts.
Pioneers for Working Professionals
At GGU, we've been tailoring degree programs to working professionals since 1901. We were the first evening law school in the Western U.S., the first evening MBA program in San Francisco, and offer three full semesters of instruction annually.