A Doctor of Business Administration (DBA) is the highest qualification in the field of Business and Management. The DBA program is designed for working professionals who want to further their career with a doctorate. Its primary objective is to produce graduates who will advance their professions and expand knowledge and awareness of contemporary strategic issues and practices. Our curriculum has a three-tiered focus.

Students examine current theories, practices, and issues in business; train in research methods; and study the relationships between business, social and global issues. Students benefit from personalized instruction from University mentors and additional content and live session support from upGrad to finish their dissertation. The DBA is an interdisciplinary professional practice which emphasizes research into real business and managerial issues and is equal in status and rigor to the more theoretical PhD.
Eligibility
GGU's admissions committee will review the professional and academic profile of applicants. Work experience, professional achievements, and other skills will be considered. While most applicants have a masters' degree in a business-related field, applicants with five years' work experience and the capacity for disciplined scholarly investigation are welcome to apply.
Mode of Teaching & Exams
Live online with optional Immersion
Medium of Instruction
English
Fees
$65,800
Scholarship Availability
Yes—70% of program fee for qualified applicants
Duration
36 months
Total Credits
56
$100 Million in Scholarship Opportunities
Golden Gate University (GGU) is partnering with upGrad to help you achieve your educational goals. Our high-quality, practice-based degree programs, taught by teacher practitioners from the heart of San Francisco's financial and high-tech district, are now affordable and accessible to students around the world. Up to 5,000 eligible students may receive a 70% scholarship toward their tuition.
Check Your Eligibility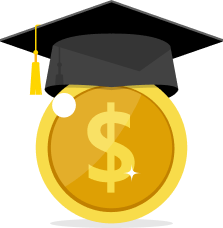 Program Benefits
Learn from San Francisco's business professionals

1:1 thesis supervision with senior academic advisors

Gain effective decision-making skills for complex environments

Prepares future executives for leadership excellence

Two academic on-campus immersions annually

International academic support
Syllabus
Foundation (12 Credits)

Doctoral Research and Writing

Quantitative Research Methods

Qualitative Research

Choose any 1 specialization (12 Credits)

Finance

Logistics and Supply Chain Management

Leadership

Business Analytics

Marketing

General

Dissertation (32 Credits)

Dissertation
36

Months Completion Time

1:1

Thesis Supervision

56

Credits Required
Placement Support
Access to upGrad's career center and GGU's student account
High performance career coaching
Resume and profile building tools enabled
Interview preparation support provided
1:1 mentorship sessions and personalized industry group sessions

Accreditations and Partners