Global Leadership Scholarship Facts
70%

Scholarship on Program Fee

5,000

Eligible Students

Merit

Based Scholarship

$100

Million Scholarships

The scholarship helps motivated students gain industry-relevant knowledge and transferrable skills that employers want. Today, fewer than 30 million Indians pursue advanced degrees. Online + hybrid education is the real answer for working professionals who want to advance their careers with a degree from a San Francisco-based university.

Ronnie Screwvala
Co-founder and Chairman
upGrad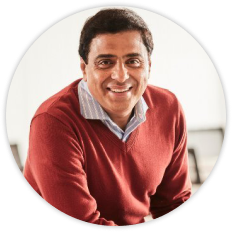 95 Million Indians in the Workforce Today Lack Access to Affordable and Quality Higher Education
GGU has been at the forefront of making higher education affordable and accessible to all, primarily working adults. We prepare graduates to lead and serve through high-quality, practice-based educational programs. Since our first San Francisco night classes in 1901, GGU has been a supporter of self-made individuals. Connect with our counselors to learn more about your eligibility.

Our association with upGrad cements GGU's vision of enabling high quality education for working professionals who aspire to do more than their day-to-day jobs. We're eager to welcome students from across the world to learn through online & hybrid channels and be a part of our heritage to become the leaders of tomorrow. With this partnership, we aim to create an impact in the lives of students with the availability of scholarships.

Brent White
Provost and VP of Academic Affairs
GGU