Business analytics is a field of explosive growth and opportunity. Golden Gate University's Master of Science in Business Analytics (MSBA) program opens the door to this lucrative world by providing the knowledge and skills needed to apply data analytics to real-world business issues. Graduates leave the program with a "toolkit" of statistical and analytic theory, processes, tools, and techniques, which can support strategic decision-making.
Eligibility
GGU's admissions committee will review the professional and academic profile of applicants. Work experience, professional achievements, and other skills will be considered. Minimum eligibility is a bachelor's degree in any specialization.
Mode of Teaching & Exams
Live online with optional Immersion
Medium of Instruction
English
Fees
$39,240
Scholarship Availability
Yes—70% of program fee for qualified applicants
Duration
15 Months
Total Credits
36
$100 Million in Scholarship Opportunities
Golden Gate University (GGU) is partnering with upGrad to help you achieve your educational goals. Our high-quality, practice-based degree programs, taught by teacher practitioners from the heart of San Francisco's financial and high-tech district, are now affordable and accessible to students around the world. Up to 5,000 eligible students may receive a 70% scholarship toward their tuition.
Check Your Eligibility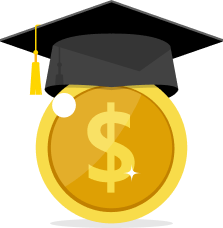 Program Benefits
Opens the door to the lucrative analytics world by providing courses that are designed for the direct application of analytics to address real-world business challenges

Achieve ability to identify and build business metrics to measure and create impact and assess how the business processes are helping in organization's strategy

Learn advanced concepts of Machine Learning, Natural Language Processing and how these techniques are used in tech companies

Live webinars and hands-on practice sessions will be conducted by industry experts

5000 students are eligible for 70% scholarships

Analyze problems and propose their solutions in real-world scenarios as part of the project work and Capstone
Syllabus
Foundations of Business Analytics (3 Credits)

Foundations of Business Analytics

Enterprise Performance Management & Metrics (3 Credits)

Enterprise Performance Management & Metrics

Managing Data Structures (3 Credits)

Managing Data Structures

Business Intelligence (3 Credits)

Business Intelligence

Advanced Statistical Analysis with R (3 Credits)

Advanced Statistical Analysis with R

Advanced Statistical Analysis with Python (3 Credits)

Advanced Statistical Analysis with Python

Big Data Ecosystem (3 Credits)

Big Data Ecosystem

Natural Language Processing (3 Credits)

Natural Language Processing

Machine Learning for Predictive Analytics (3 Credits)

Machine Learning for Predictive Analytics

Prescriptive Analytics and Optimization (3 Credits)

Prescriptive Analytics and Optimization

Web & Social Network Analytics (3 Credits)

Web & Social Network Analytics

Capstone (3 Credits)

Capstone

Data Analysis for Managers (Optional)

Data Analysis for Managers
50+

TA Sessions

1

Capstone Project

1

Simulation

50+

Live sessions
Placement Support
Access to upGrad's career center and GGU's student account
High performance career coaching
Resume and profile building tools enabled
Interview preparation support provided
1:1 mentorship sessions and personalized industry group sessions

Accreditations and Partners